Expert

Home Theater


Design and Installation
Welcome to Charlie Brown Sound-the place where our passion for unique home theater design meets quality to guarantee you immersive and unforgettable movie nights.
We are a local, family-owned company with an electrical services license and a dedicated team of qualified and experienced home theater professionals in Flower Mound. You can rest assured that our highly trained staff will provide all the home theater and electrical services you need.
We have been operating for more than 10 years in the Flower Mound area. Our conveniently situated showroom and store are open for you to have a real feeling of what an innovative home theater should look like. We have won The Best Home Theater Company in Denton County and Best of Living Magazine Readers in Flower Mound for 8 years in a row!
---
Our professional technicians have the knowledge and experience to give you the best Surround Sound Home Theater viewing experience possible in Flower Mound! We can build the entire theater or work with your designer or contractors to create a home theater that blends seamlessly with your interior decor.
Whether you're planning a new Media Room or a Custom Home Theater, having trouble setting up your system, need help optimizing audio or video, or hiding wires safely, you can count on Charlie Brown Sound for professional, prompt and affordable service in Flower Mound.
Surround Sound Design
Universal Remote Programming
Projector Installation
In Ceiling Speakers
Home Automation
Wi-Fi & Networking
Surround Sound Installation
Whole House Music
Outdoor Entertainment
Structured Wiring
Home Media
Whole House Audio
Commercial Audio Systems
Business Audio Systems
For more information or to schedule an appointment, call your Locally Owned Flower Mound Home Theater Experts for a Free Estimate today.
Our store is very convenient to Flower Mound, Highland Village, Lewisville, Denton, Keller, Southlake, Colleyville and surrounding areas. Stop in and see us!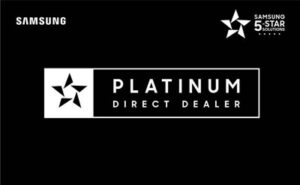 Home Theater
A great Home Theater is more than just good components.
Custom Home Theater Installation ensures proper component size, placement and calibration for exceptional entertainment.
Our professional technicians will maximize your sound and picture quality for the best Surround Sound Home Theater experience possible!
TV Installation
We are Samsung Platinum Direct Dealer! We can sell and install your TV anywhere and hide all cables for a flawless look.
Our professional technicians will safely mount your TV to a secure bracket or platform in any setup, taking care of all wiring and cabling.
Whole House Audio System
Sonos Wi-Fi Home Sound System Fill your home with crisp and beautiful sound in every room.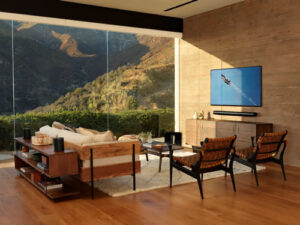 Whole House Music
The professionals at Charlie Brown Sound will work with you to design your audio system in every room so you can experience music in a new way that fills your home with brilliant sound!
We sell and install Sonos products as well as in-wall, in-ceiling and outdoor speakers. We can customize a solution to fit your budget. Call us for a Free Estimate!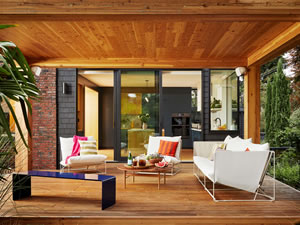 Outdoor Entertainment
Outdoor Entertainment, Wi-Fi Music: We can install your TV on your Patio or outdoor Fireplace.
We sell and install all types of outdoor speakers, even ones that look like rocks so you can have great sound all around your back yard retreat.
Listen your favorite music even outside on the patio from one touch of a button.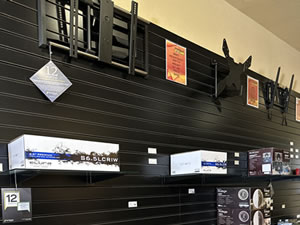 Products
Don't buy your audio and video products and accessories at the big box stores.
We have TV Mounts, HDMI Cables and other accessories available in our store.
We purchase at a discount and pass the savings on to you, often providing a lower price for the same item.
Electrical Services
We are a Licensed and Insured Electrical Contractor that you can trust! We provide electrical services to residential and commercial properties!
Our electricians are qualified, licensed, and experienced in electrical repairs, troubleshooting and new installation. They are fully trained to answer any questions you may have related to our services. We do free estimates!
Hire a licensed electrician for all of your electrical needs in Flower Mound, Argyle, Lewisville, Highland Village, Lantana, Denton and surrounding areas.
360 Tour of Charlie Brown Sound
Video of Charlie Brown Sound & Electric
Follow Charlie Brown Sound
View this profile on Instagram
Testimonials
Belinda Rewak
Charlie Brown Sound is terrific! I've had them hang three different TV's. They are always on time, do the work quickly, always ask if the end effect is what I want, if not, they will fix it! Prices are more than reasonable, and their staff is super friendly and get the job done. You can't go wrong with CBS!
T.L. McVey
EXCEPTIONAL - Sent in a request for a price quote. Was contacted the very next day. All the information I needed was thoroughly and succicntly provided. Scheduled the appointment and they showed up and did exactly what was agreed upon. The work was done professionally and efficiently. Very satisfied with the entire experience. Charlie Brown Sound are people you can trust to deliver exceptional service. Having peace of mind and no stress is very nice. Thanks, Charlie Brown Sound.
Jasmine
My Husband loves his media room. Charlie and his crew are amazing. Everything we asked for we got. If you have any issues you can call him and he will help you out. Quote my husband"Charlie is a good man" Thank you Charlie for everything!
Jeff Gartland
Charlie has been handling all my Audio/Video and Electric needs for over 7 years now and couldn't be happier. Just bought a new TV and got a great deal combined with excellent service to install. Charlie and his staff are extremely service oriented, polite and professional. I encourage everyone to enjoy the same treatment I've always received!! Thank you Charlie…I'll be back for sure!!
Joy Lee
We've used Charlie Brown a few times and have always been happy. Yesterday he and his assistant upgraded our remotes and last night one wasn't working. Charlie returned my call within minutes and walked me through the issue (which was minor). Very happy with our upgrade and love the attention to detail and professionalism!
Blake M
Best Home Theater family business owned company around!